Topeka High School/Topeka West High School


1962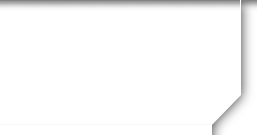 In Memory
Carl Chandler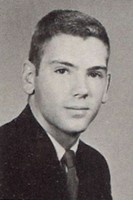 Carl M. Chandler, 72, of Topeka, went to be with his Lord and Savior on Friday, June 24, 2016. Carl was born February 15, 1944 at Topeka the son of Bern and Lucille Williams Chandler. He was raised in Topeka and was a member of the first graduating class at Topeka West. In high school, Carl held the record for the longest punt return in Topeka West Football history for many years. He worked for IBM for 30 years before retiring in 1997. He later was the warehouse manager for Leofric in Topeka for 13 years. Carl was a faithful member of Central Park Christian Church in Topeka.
Carl was married to Sharon Sides on February 4, 1967 in Kansas City, Kansas. They have been blessed to share over 49 years together.
He is survived by his wife, Sharon Chandler of Topeka; daughters, Kim Blount of Topeka, Kelli Howerton and husband Tony of Topeka and Lori Buessing and husband Art of Topeka; grandchildren, Brandon, Kassie, Amber Danielle, Caleb, Lindsey, Kolden, Taylor, McKenzie and Chandler; great-grandchildren, Kristopher, Michael; and his niece, Robin Miller in Texas.
Carl was preceded in death by his parents, two son-in-laws, Ron Blount and Mike Harmon and his brother, Bern Chandler, Jr.
A memorial service will be held at 11:00 am on Wednesday, June 29th at Central Park Christian Church, 1535 SW Clay St. The family will receive friends from 10-11 Wednesday morning prior to the service at the church. In lieu of flowers, memorial contributions to Central Park Christian Church or to Heartland Hospice in care of Davidson Funeral home. Carl will forever be remembered by his loving family as a great, dad, father, grandfather, uncle and friend.
Published in the Topeka Capital Journal June 25, 2016