Topeka High School/Topeka West High School


1962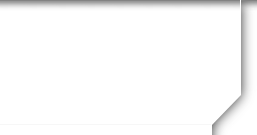 In Memory
Curtis Renyer
Curtis V. Renyer, 48, Topeka, died Saturday, January 29, 1994, at a Kansas City, KS hospital. He had a heart ailment.
He was born June 24, 1945, in Topeka, the son of Kurt Martin and Wilma Fitzhugh Renyer. He was graduated from Topeka High School in 1962 and spent his life in Topeka.
Mr. Renyer was a purchasing and materials clerk for Santa Fe Railway where he had been employed 25 years. He was a volunteer at St. Francis Hospital and Medical Center.
He was a member of Holy Name Catholic Church, the Transportation Communications International Union, the Topeka Organ Transplant Organization and a longtime member of the Topeka Bowling Association.
He was married to Teresa L Grant June 12, 1982, in Topeka. She survives.
Other survivors include two sons, Vincent Renyer and Bo Renyer, both in Topeka; a stepson, Andy Atwell, Topeka; a step daughter, Rachel Atwell, Topeka; his mother, Wilma Renyer, Topeka; two brothers, Norman Renyer and Marvin Renyer, both in Topeka and two sisters; Theresa Rainey, Topeka, and Carolyn Dodge, Riverside California.
Mass of Christian burial at 7 PM Tuesday at Holy Name Catholic Church will be preceded by visitation from 5 to 6:45 PM at the Church. Relatives and friends will meet at 10 AM Wednesday at Newcomer-Diffenderfer Funeral Home to go to Memorial Park Cemetery for graveside services. Mr. Renyer will lie in state until 3 PM Tuesday at the funeral home.
Memorial contributions may be made to the Topeka Organ Transplant Fund or the Beau Renyer Education Fund and sent care of the funeral home, or to Shriners Hospital for Crippled Children and sent in care of the Arab Shrine, 1305 Kansas Ave., Topeka, KS.
Published Topeka Capital-Journal, January 31, 1994.