Topeka High School/Topeka West High School


1962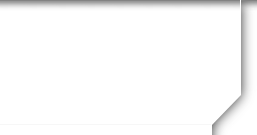 In Memory
Augustus J. Pearson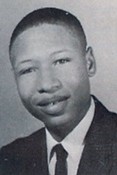 Services will be at 11 AM Tuesday at Shiloh Baptist Church for Augustine's Japheth Pearson Jr., 51, Tallahassee, Florida, formerly of Topeka, who died October 10, 1995 at a hospice facility in Gainesville, Florida. He had been ill several months. Cause of death was unavailable.
He was born February 8, 1944, in Little Rock, Arkansas, the son of Augustus Japheth and Jamie Lee Nichols Pearson. He attended public schools in Camden and Fort Smith, Arkansas, and was graduated from Topeka High School in 1964.
He received a bachelor of music degree from Howard University in Washington DC, in 1968 and a Master of Music degree from the University of Michigan in Ann Arbor in 1973. He was employed as associate professor of music at Morris College in Sumter S.C. in 1973. He received a Doctor of Music degree from University of Kansas in Lawrence in 1979.
Dr. Pearson was director of choral music at Fayetteville State University in Fayetteville, N.C., before he joined the staff at Florida A&M University in 1991. He remained on the staff at Florida A&M in Tallahassee until he was placed on disability leave for the current year.
He conducted major works with chorus and orchestra and also was the soloist. He received the Moore Award recognizing excellence in teaching of the arts and humanities at Fayetteville State University in 1985 and 1988 and received the Excellence in Choral Performances Award from state music educators in 1988.
While serving in the Army, he was an instructor at Quartermaster School at Fort Lee, VA, and was assistant director of the Seventh Army Soldiers Musical Group that performed in Western Europe.
Under his direction, the Florida A&M singers were featured on National Public Radio and participated in music festivals in Spain in September 1994.
He was a member of Bethel AME Church in Tallahassee and had been a member of Shiloh Baptist when he lived in Topeka. Survivors include his parents a Augustus J. and Jamie Nichols-Pearson, Topeka; and four sisters, Rosylyn Pearson-Johnson, San Diego; Jessyca Pierson-Yucas, Brook Park, OH; Margurite Pearson-Hardy, Ann Arbor, MI and Nichola Pearson-Hutchison, Southfield, MI.
Earlier services were Saturday at Bethel AME Church in Tallahassee. Burial will be in Topeka Cemetery. Dr. Pearson will lie in state after 4 PM today at Bowser-Johnson Funeral Chapel where visitation will be from 6 to 8 PM. Strong and Jones funeral home was in charge of arrangements in Tallahassee.
Printed in the Topeka Capital-Journal, October 16, 1995.