Topeka High School/Topeka West High School


1962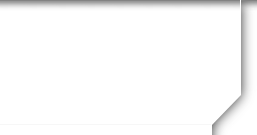 In Memory
Gene Holford
Gene F. Holford.
Gene F. Holford, 48, Topeka, died Saturday, April 4, 1992, at a Topeka Hospital.
He served in the Naval Reserves and then the Air Force from 1962 until 1982 when he retired.
He was born October 9, 1943, in McFarland, the son of Melvin and Mary Bradley Holford. He grew up in Topeka and was graduated from Topeka High School in 1962. He lived in Berlin, Germany, the past 10 years.
Survivors include a daughter, Trayse Trevitch, address unavailable; his mother, Mary Holford, Topeka; three brothers Kenneth Holford, Richard Holford, and James Holford, all of Topeka; and four sisters, Melva McKinley, Dorothy White, Alma Augustus and Kimberly White, all of Topeka.
Cremation is planned. Memorial services will be at 11 AM Tuesday at Penwell-Gabel Funeral Home. Inurnment will be in Alma City Cemetery. Memorial contributions may be made to the American Cancer Society.
Published in the Topeka-Capital Journal April 6, 1992.