Topeka High School/Topeka West High School


1962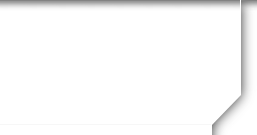 In Memory
Jeffrey L. Gillispie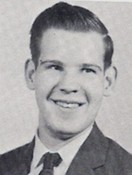 Jeffrey L. Gillispie.
Jeffrey Lloyd Gillispie, 54, Topeka, died Saturday, February 6, 1999, at home. A corner was notified and an autopsy scheduled to determine the cause of death.
He was born August 29, 1944 in Topeka, to Richard M. and Leola Hagen Gillispie. He attended Clay Elementary and Roosevelt Junior High Schools and graduated from Topeka High School in 1962. He received a BS degree in chemistry from Washburn University in 1966. He was a chemist at the Kansas Materials and Research Laboratory and had worked for the State of Kansas more than 25 years.
While at Topeka High, he was active in theater work and the chess club. While at Washburn, he was active in the astronomy department, chemistry club and chess club.
He attended Grace Episcopal Cathedral where he was a member of the St. Benedictine Study Group. He was a member and past master of Topeka Lodge No. 17, AF&AM, and a member of Scottish Rite and York Rite bodies, and Arab Shrine. He had been a member of the Topeka Audubon Society.
Survivors include a daughter, Amanda Gillespie, Albuquerque, New Mexico; his father, Richard M. Gillespie Sr., Topeka; a brother, David Gillespie, Topeka; and his sister Kathryn Gillespie, Topeka.
Services will be at 2 PM Tuesday at Grace Episcopal Cathedral. Topeka Lodge No. 17, AF&AM, will conduct graveside services at Mount Hope Cemetery.
Memorial contributions may be made to Shriners Hospitals for Crippled Children and sent in care of Arab Shrine, 1305 Kansas, 66612. Panel-Gabel Mid-Town Funeral Home is in charge of arrangements.
Published in the Topeka Capital-Journal February 8, 1999.