Topeka High School/Topeka West High School


1962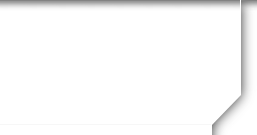 In Memory
Wade Douglas, Jr.
I am sad to report the death of classmate, Wade Douglas Jr. Wade was born October 11,1944 and died peacefully on November 11, 2020 at his home in La Mesa, California. No formal obituary has been published but several of our classmates have been in contact with his wife, Harumi. Classmates Phil Gay, Mike Eden and Ralph Sandmeyer have all contributed to this" In Memory" posting.
While listing his occupation as "journalist", Wade was a very successful disc jockey, radio announcer and radio reporter, often making live "on-the-scene-reports". Wade was on home dialysis for some years and had suffered several strokes which affected his speech. He had to relearn to speak to return to radio broadcasting.
From Wade's posting on the THS/TWHS Classmates of 1962 webpage:
"I retired in '08 after four decades plus in southern California radio and TV and have kept busy since restoring old British motorcycles and volunteering at my local historical society where I now serve on its board of directors. My last project culminated in August, '11 with the dedication of a plaque on an historic building up the street from my home that briefly housed one of California's first movie studios a hundred years ago."
Wade is survived by his wife, Harumi, 4 children and three grandchildren.
Respectfully submitted,
David Nelson
Administrator, THS/TWHS Classmates of 1962 website