Topeka High School/Topeka West High School


1962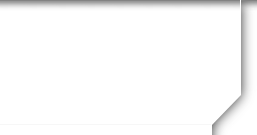 In Memory
James M. Basile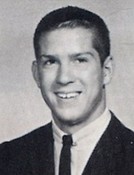 Published in the Topeka Capital-Journal, July 1987.
Services set for Col. Basile, crash victim.
Services will be at 11 AM Thursday at Penwell-Gabel Funeral Home for Air Force Lt. Col. James Michael Basile, 43, a Topeka native who is killed Wednesday, July 15, 1987, in the crash of the U.S. military helicopter near San Salvador, El Salvador.
Col. Basile was stationed in Panama, and the helicopter on which he and five other American servicemen were killed crashed in a squall en route to pick up a wounded American military advisor.
Col. Basile was born March 9, 1944, in Topeka, the son of Anthony J. and Vera E. Tripp Basile. He was graduated from Topeka High School in 1962 and earned a Bachelor of Arts degree in foreign languages from the University of Kansas, Lawrence, and a master's degree in the same field from Ohio State University, Columbus, Ohio.
His Air Force training included officer's training school, squadron officer's school and the Air Command and Staff College. He was commissioned in the Air Force May 18, 1970, and was assigned to Moody Air Force Base, Ga., for pilot training and later served with the 3552nd Pilot Training Squadron before being assigned to the 91st Air Refueling Squadron at McConnell Air Force Base in Wichita where he was a KC-135 commander.
After graduating from Ohio State, he was an assistant professor of Spanish at the U.S. Air Force Academy, and served in Peru from 1983 to 1985 while attending the Peruvian War College where he was a training advisor and pilot instructor. In 1985, he was assigned to headquarters of the U.S. Southern Command as Salvadorian desk officer with the politico-military affairs division of the military group. He was later transferred to El Salvador, where he was deputy military group commander.
A command pilot with more than 2400 flying hours, he received the Defense Superior Service Medal, and Meritorious Service and Air Force Commendation medals, both with oak leaf cluster. He was promoted to the rank of lieutenant colonel Oct. 1, 1986.
He was married to Mary J. "Janie" Gibbs Feb. 19, 1966 at Lawrence. She survives.
Other survivors include a daughter, Anne Basile, at home; two sons, Stephen Basile and David Basile, both at home; a brother, John Basile, Putnam Valley, N.Y., and his mother, Mrs. Vera E. Basile, Topeka.
Burial will be in Memorial Park Cemetery in Topeka. Other services were July 16 at Ilopango, El Salvador, and Monday at Albrook Air Force Base, Panama. Contributions may be made to the James M. Basile memorial fund yet to be designated by relatives and sent in care of the funeral home.
Jim was buried with full military honors at Memorial Park Cemetery, July 23, 1987. The ceremonies included his personal U.S. Air Force military escort, Lt. Col. Robert McKinney; a 6-man U.S. Air Force Honor Guard, a 21-gun salute and a "missing man" fly-over by three white T-38 Air Force jets from Vance AFB, Enid, OK.