Topeka High School/Topeka West High School


1962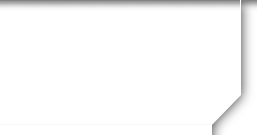 In Memory
Penn B. Blair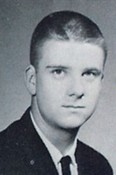 Memorial services for Penn B. Blair, 29, 1654 W. 28th St. Terrace, will be at 7:30 PM Thursday at First Congregational Church, 1701 Collins.
Mr. Blair and Rehn C. Peterson, who is in the process of moving to Topeka from Bethlehem, Pennsylvania, were on the passenger list of the Turkish jetliner that exploded Sunday north of Paris, killing all 346 persons aboard.
Mr. Pearson, new president of Brackett Incorporated, 911 Adams, and Mr. Blair, a vice president of the company, left February 24 for a business trip to Europe.
They were scheduled to leave on the ill-fated flight from Paris to London. The men did not register into the London hotel where they had reservations and both the airline and the British Embassy confirmed their names were on the passenger list, Harold Sampson, secretary-treasurer of Brackett Incorporated, said.
People who had dinner with Mr. Blair and Mr. Peterson Saturday night in Paris said the two planned to fly on the plane that crashed. Swenson said he believes memorial services for Mr. Peterson will be in Bethlehem, Pennsylvania, where Peterson's wife, Martha, and his three children live. The Peterson family had bought a home at 6724 Aylesbury but had not moved.
Mr. Blair was born June 10, 1944, in Spirit Lake, Iowa, and grew up in Topeka. He is a graduate of Topeka High School and attended Washburn University, Arizona State University and University of Copenhagen, Denmark.
He served with the United States Army from 1967 to 1969 and served in Germany. He was married to the former Terry Woodworth on April 22, 1972.
Blair had been with the Brackett firm since 1966. He was a pilot and often flew the company plane.
He was a member of the first Congregational Church. Survivors include his widow, a son, Sean Penn, six weeks old; his parents, Mr. and Mrs. Boyd C. Blair, Topeka residents until recently and now residents of Sun City, Arizona, and Spirit Lake, Iowa; a sister, Mrs. Judy Dykes of Laurel, Mississippi, and a grandmother, Mrs. William Albert, Spirit Lake.
The family requests that memorial contributions be made to the Boy Scouts of America.
Published in the Topeka-Capital Journal March 6, 1973.