Topeka High School/Topeka West High School


1962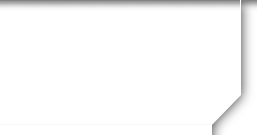 In Memory
S. McDuffy Bryant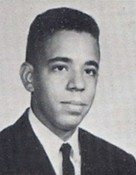 Published in the Topeka-Capital Journal September 6, 2006.
S. McDuffie "Duffy" Bryant
S. McDuffie "Duffy" Bryant, born November 4, 1944 in Topeka, Kansas, passed away September 5, 2006 in Overland Park, Kansas.
Visitation will be held on Saturday, September 9, from 8:30 to 10:38 AM at Calvary Baptist Church, 433 S.W. Harrison St., Topeka, KS 66603, followed by a Celebration of his Life at 10 AM, also at Calvary Baptist Church.
Duffy graduated from Topeka High School in 1962. He attended the University of Kansas, graduating from Washburn University with a degree in Business Administration. He married Vera Lehman on December 20, 1969, and to this union two children were born.
He began working for the Santa Fe Railway in 1966, and eventually retired from Burlington Northern/Santa Fe Railway in 2004, after 38 years of service. Duffie was a board member of Meals on Wheels, the Topeka Bowling Association, and the District Citizen Advisory Council in addition to his involvement with the PTA at McEachron Elementary and French Middle School in Topeka KS. He most recently was the Assistant Superintendent of the Christian Education Department and was also a member of the Trustee's Board at Calvary Baptist Church, where he has held his membership since 1957.
He is survived by his wife, Vera, his sons Christopher Bryant and Marcus (Carrie) Bryant, his mother, Phyllis Bryant, and his sister Vicky (Maurice) Townsend, and many relatives and friends. In lieu of flowers, the family suggests memorials to the Calvary Baptist Church. To leave a message for the family: www. PennwellGabel.com.