Topeka High School/Topeka West High School


1962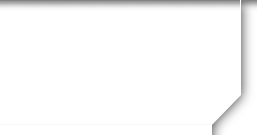 In Memory
Marsha Babicki (Struby)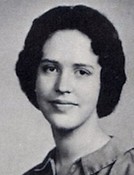 Marsha Babicki Struby. Marsha was born on December 5, 1944 in Topeka, KS. She attended Topeka High and then the University of Kansas, graduating with a degree in economics in 1967. At KU she met Carl Weger Struby, of Leawood, Kansas. They married in Junction City, Kansas on December 28, 1967, at Saint Xavier Catholic Church.
She was a member of Saint Elizabeth's Catholic Church in Kansas City, MO since 1977 and a member of the Bishop Miege Mothers' Club for over 20 years. She was a skillful and avid quilter, a member of the Quilters' Guild of Greater Kansas City and a lifelong Democrat. She also enjoyed bridge, bunko, reading and her many friends. She was preceded in death by her father, Joseph Anthony Babicki of Topeka, Kansas. She is survived by her mother, Phyllis Jean Lieurance Gates and stepfather Edward Francis Gates of Junction City, Kansas; sister Charlotte Babicki of Yellowknife, Canada; brothers Joseph Babicki of Oxnard, California and William Gates, his wife, Kris and sons Cade and Jackson, of Junction City, KS; her husband Struby and his wife Stephanie, of Pearland, Texas; Adam Struby and his wife Jahne', of Columbia, MO; Jessica Defnall and her husband Dustin, of Gardendale AL; Benjamin Struby and his wife Annie, of Kansas City, MO; Rachel Gayley, and her husband Scott, of Lee's Summit, MO; and Ethan Struby of the home. She also leaves behind four darling granddaughters; Jillian, Isabella, Laura and Macie, and many friends and relatives.
Visitation will be held on Tuesday, July 3 from 5 to 7:30 p.m. followed by mass at St. Elizabeth Catholic Church, 7500 Main, Kansas City, MO. Private burial services will be held on Wednesday. The family would like to extend special thanks to the staffs of the oncology ward, the ICU unit and the pulmonary ward at St. Luke's hospital on the Plaza for their compassionate care during her brief illness, and to all of her bridge, bunko and other friends for their support to her and her family. In lieu of flowers, the family asks for donations in Marsha's name to the American Cancer Society, Memorial Chairman, ACS Grandview Community Council, PO Box 82, Granville, MO 64030 or St. Vincent De Paul Society at Saint Elizabeth Church.
Published in the Kansas City Star on July 2, 2007.